Sports Equipment Grants for Sports Clubs Impacted by the March Floods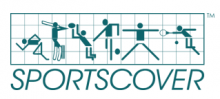 Sportscover Australia supports East Coast flood recovery effort
In light of the flood emergency that has inundated much of the East Coast of Australia earlier this month, Sportscover Australia is offering similar support to that provided 14 months ago to affected communities in response to the devastating bushfires that ravaged our country.
SCA is making available up to 50 unconditional grants of $500 to assist eligible sports clubs, sports associations, gymnasiums and recreational facilities replace sports equipment lost as a result of the floods which inundated SE Queensland, NSW and Victoria earlier this month.
We appreciate that applying for such assistance may not be a priority for the people who have been most affected by the floods. We are therefore extending the offer to them through their insurance broker, as the broking community will be very much aware of the nature of any loss their/our clients may have suffered. Sportscover is writing to all our broker partners individually with the necessary information and application process.
Sportscover is Australia's leading specialist underwriting agency providing casualty (liability), personal accident, property, travel, cyber and contingency insurance to the sport, fitness and leisure sector for 35 years. As a Company, and as individuals, we are committed to the health & wellbeing of this sector which is why we wish to make this contribution to the recovery effort.
We stand ready to assist our clients with their insurance needs at this most challenging time, and particularly in relation to any flood-related claims needing to be lodged – our National Claims team looks forward to speaking with each and every affected client.
Sportscover extends its sincerest sympathies and best wishes to all our fellow Australians impacted through the current flood crisis.
Application Form for Affected Sports Clubs