Point Scores
Point Score and Leaderboards
In all Official Events, including those confined to Juniors, points may be awarded to horses according to their placings and the number of starters in the class, for the benefit of leader board and other rankings.
CNC One Day Events / CICs (International One Day Events)

Three Day Events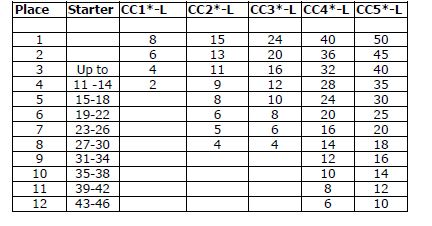 NOTES:
Points will be awarded according to the scale of starters.
For Official Events outside Australia, the same points will be awarded for the appropriate class in Australia.
The competitor is responsible forwarding results from Events outside Australia to their EA state branch.
For a CCIO, points will be awarded as for a 5* Three Day Event, with the addition of an extra 5 points.