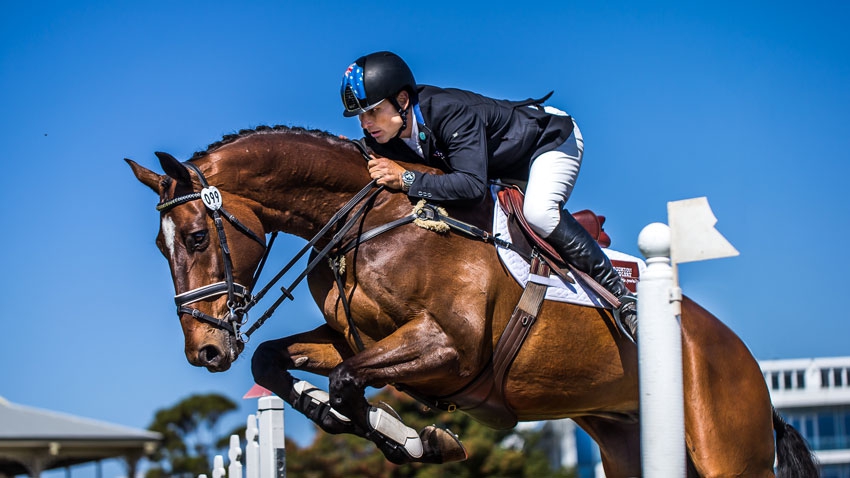 Stephen Mowbray Photography
Eventing NSW 2016 High Performance Program
 1. Objectives and Program Outline
The aim of the Eventing NSW High Performance Program, funded and delivered by Equestrian NSW, is to provide the coaching, mentoring and support for NSW riders who are genuinely committed to progressing onto the Equestrian Australia National Squads and ultimately, to representing Australia at international level. Selection will be based on performances in 2015. New combinations will be progressively added to the squad as they meet the inclusion criteria during 2016.As Equestrian NSW funding is limited, not all riders on the Equestrian Australia Senior and Youth Recognition Squads will necessarily be on the Eventing NSW High Performance Squad.  Separate arrangements will apply for the NSW Interschools Eventing High Performance Squad.
Coaches will be:
Dressage – Michelle Baker, Denise Rogan and Tarsha Hammond
Jumping – Rod Brown, Sam Lyle and Andy Barnett
Cross Country – TBA, depending on planned development of the cross country training paddock at SIEC
As well as coaching, team uniforms and off-horse training will be provided.  Sports psychology, digital media communications, international competition protocols and business planning will be offered.
2. Squad School Dates
Proposed Squad School Dates are:
23 Mar 16
21 and 22 Apr 16 (before Sydney CCI 30 Apr 16, the non-three star riders will do protocols sessions with Christoph Hess)
25 May 16 (before Melbourne CCI 11 Jun 16)
10 Aug 16
26 Oct 16 (before Adelaide CCI 5 Nov 16)
23 Nov 16 (before Wallaby Hill CCI 3 Dec 16)
Squad Schools will be free of charge for selected riders.  If spots become available, other riders who are near selection may be invited to attend at $100/lesson.
3. Inclusion Criteria
 To be selected on the Squad:
Horse and rider combinations must achieve two scores at any CNC, CIC or CCI:

48 penalties or less at a One Star
55 penalties or less at Two Star
60 penalties or less at Three Star
80-penalties or less at Four Star
To stay on the Squad in 2017, two additional scores must be achieved in 2016
Important Information & Obligations for Riders
Riders must be current financial members of Equestrian NSW and Eventing NSW.
Horses must be registered with Equestrian NSW.
Squad riders are role models for the sport and must comply with their obligations under FEI and Equestrian Australia Codes of Conduct, Policies and Regulations, with particular emphasis on Horse Welfare and Social Media.
The combinations (horse and rider) must remain the same throughout the year to retain their position on the squad.
Combinations nominated on squads are expected to attend six one-day squad clinics conducted by Equestrian NSW. Exceptions will be made for National Squad riders who find clinics conflicting with National arrangements.
Where a selected horse is unavailable due to injury, riders may make a request to selectors to substitute another horse for that clinic – each application will be considered on its merits.
Combinations are expected to make every effort to attend each clinic.  Failure to attend a minimum of four squad clinics in a calendar year will result in exclusion from the squad.  Extenuating circumstances will be taken into consideration.
2016 High Performance Squad
Christine Bates                 Adelaide Hill, Ned O'Reilly
Andrew Barnett                Bradgate Park Dante, Bradgate Park Fonzie
Prue Barrett                      Sandhills Special
Emma Bishop                   CP Issey Miyake
Tim Boland                      GV Billy Elliot, Napoleon
Judy Clarke                      Diablito
Jessica Grosman              Equus Spencer
Soigne Jackson                Warrego Collateral Damage
Sam Lyle                         Satch Hill
Jessica Rae                      Rascal
Hazel Shannon                Clifford
Shane Rose                     CP Qualified, Virgil, Glenorchy South Park
Katie Taliana                   Trevalgar
Stuart Tinney                  Pluto Mio, Carlchen, War Hawk
Emma Mason                  APH Marina