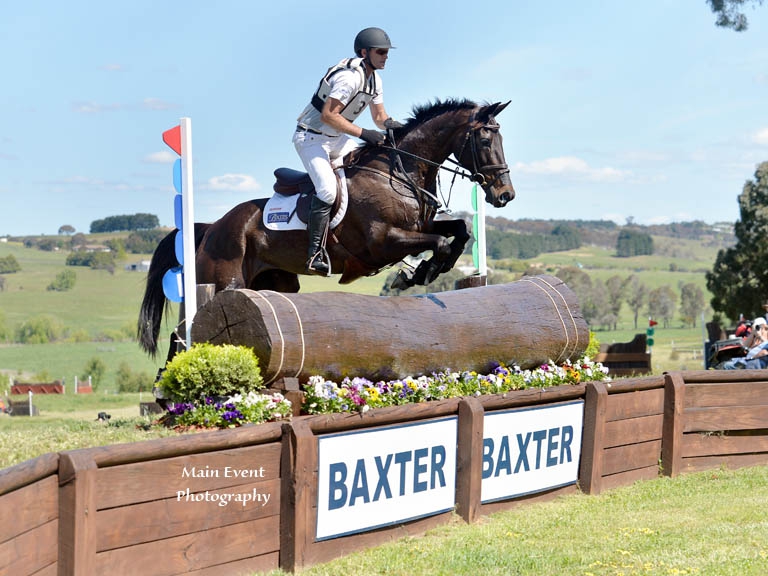 Main Event Photography
Baxter Boots 2014 NSW State Eventing Championships
The clouds have rolled into Goulburn after a sunny and successful weekend at the Baxter Boots 2014 NSW State Eventing Championships.  There was no snow or bushfires in sight this year as the weather promised to shine over the annual event.
Over 300 competitors headed to Lynton for what has become one of the major events on the eventing calendar in NSW. Each state had a representative competing with some providing their horses with a run before Adelaide in November. Congratulations to the Lynton Horse Trials committee who worked tirelessly to stage another great event.  Thanks also go to Alan Cardy for providing his beautiful property "Lynton" for the cross country and jumping phases and Anne Poidevin owner of Braemar House where the dressage is held.
NSW riders dominated the top placings at the end of the weekend.
Emma Mason and APH Marina held on to their second place in the CIC 1* class after show jumping with Victorian Robert Palm riding Halcyons Dark Secret securing their first place win across all three phases. Junior NSW rider Olivia Barton and the lovely grey Sandhills Darcy finished in 5th place moving up from 15th after dressage. 
Speaking with Niki Richardson, the winner of the CIC 2* riding Rudolf, she said: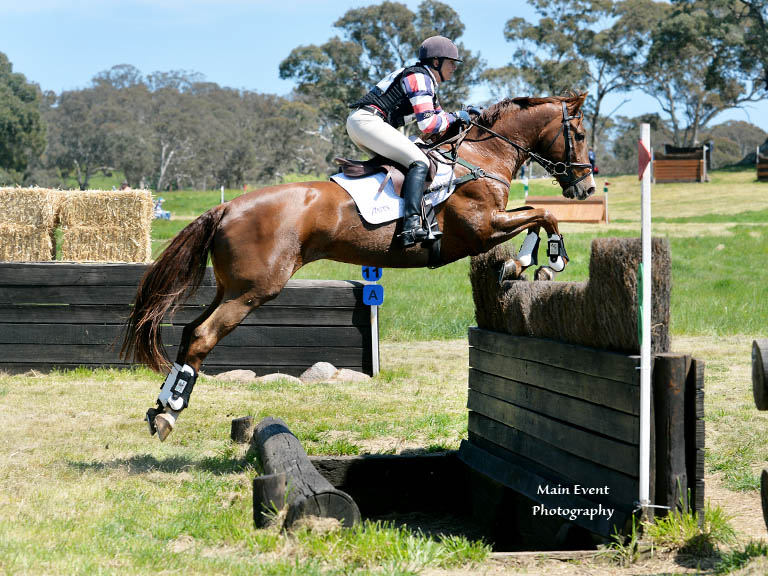 "Goulburn is an all-time favourite event of mine, we love going there, not only because it is held on the most beautiful property in an amazing setting but it has a good vibe to it.  .  It is presented immaculately and Neil and Geordie Kennedy do a fantastic job."
Of the cross country course, Niki said "The course at Goulburn is renowned to be big but it is an inviting course. It is a good course and tends to be the course to upgrade to the next level, if you are planning to upgrade.
I am very happy with Rudolf and of course his result.  He has stepped up to the game now and is going well for me.  We have had him since he was a foal and as a stallion he sired a few foals so he wasn't gelded until later.  He certainly was not an easy horse to bring along and he has come along slowly. 
We are going to finish the year at Adelaide and then hopefully next year we will be ready for 3 star.  It was very rewarding to win at Goulburn as it has been a while since I had a win at the high level."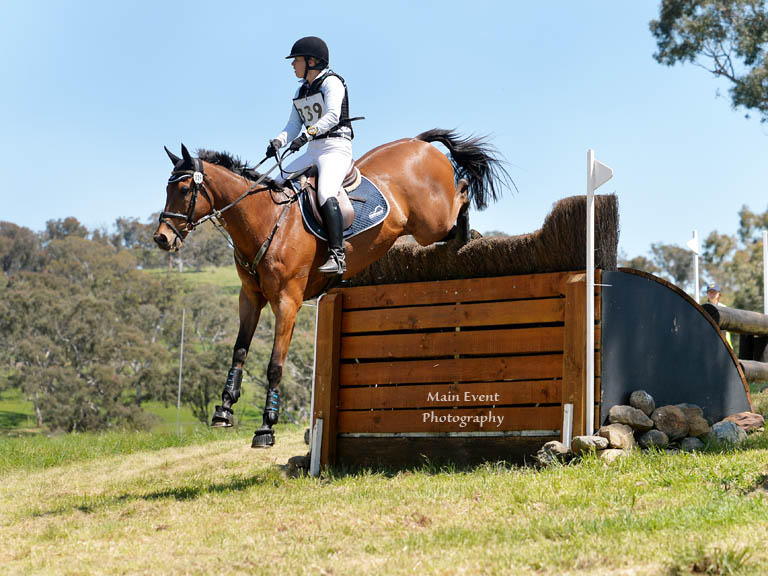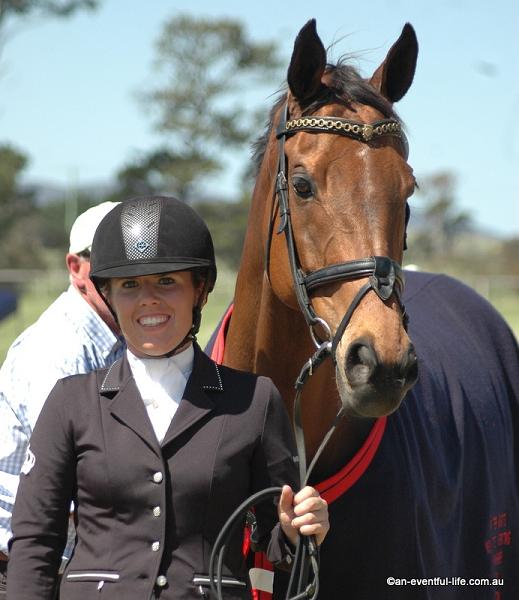 Elizabeth Lowery just pipped Cassandra Webb at the post by 1.2 time penalties on cross country to claim first place and the Limitless Trophy.  With both riders sitting in equal place after show jumping it was down to the wire for the final placings.  Stuart Tinney and the lovely War Hawk rounded out third place with international UK rider Nick Gauntlett and El Grado in 4th.
Nick Gauntlett, and his family have been staying in Victoria with Wil Enzinger and recently purchased El Grado from Natalie Davies . His start in the CIC 3* class saw Nick sitting in 2nd place heading into cross country after dressage and show jumping.  A clear cross country round with some time saw him place 4th but following the cross country round Nick was absolutely delighted with the horse as he came through the finish and said he ate it up like a pony club course.  He would definitely like to be back.  A quick trip back home for Nick and his family then back to contest Puhinui in December as he and Wil head to New Zealand.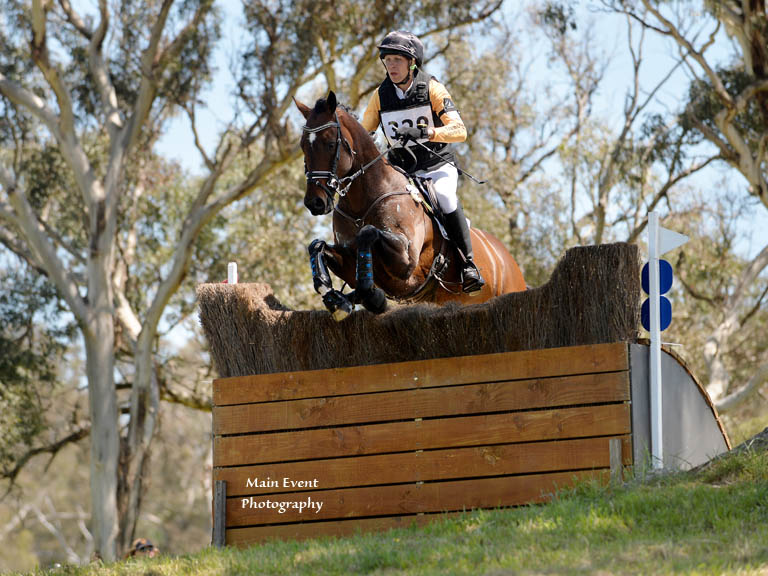 In the CCI 2* class it looked as though Sam Lyle and the consistent Satch Hill had the prize money claimed but an unfortunate 2 rails placed him second behind Victorian, Murray Lampard and Don Skipcello.  Christine Bates and Dougal O'Reilly followed up in 3rd.
The CCI1* class was a battle between husband and wife Shane and Niki Rose.  Shane  and Purbeck Diesel won the class 3.4 penalties ahead of Niki on the lovely Glenorchy South Park, while Christine Bates and her other "Irish" horse Ned O'Reilly placed 3rd.
There were plenty of smiles across the weekend and the tough track in both the cross country and show jumping saw a tough day at the office for some competitors.
Results:
CCI 3* - Stuart Tinney and Annapurna
CCI 2* - Murray Lamperd – Don Skipcello
CCI 1* - Shane Rose and Purbeck Diesel
CIC 3* - Elizabeth Lowery – KL Kismet
CIC 2* - Nikki Richardson – Rudolf
CIC 1* - Robert Palm – Halycons Dark Secret
http://www-dev.nominate.com.au/equest/nsw/results/lynton14.html