Equestrian Australia - Nominations of Elected Directors
At the forthcoming 2017 Equestrian Australia Ltd,  Annual General Meeting there will be vacancies for the position of Elected Director.
Nominations are now being sought from Participating Members.
Please refer to correspondence below received from Paula Ward, Chief Executive Officer, Equestrian Australia.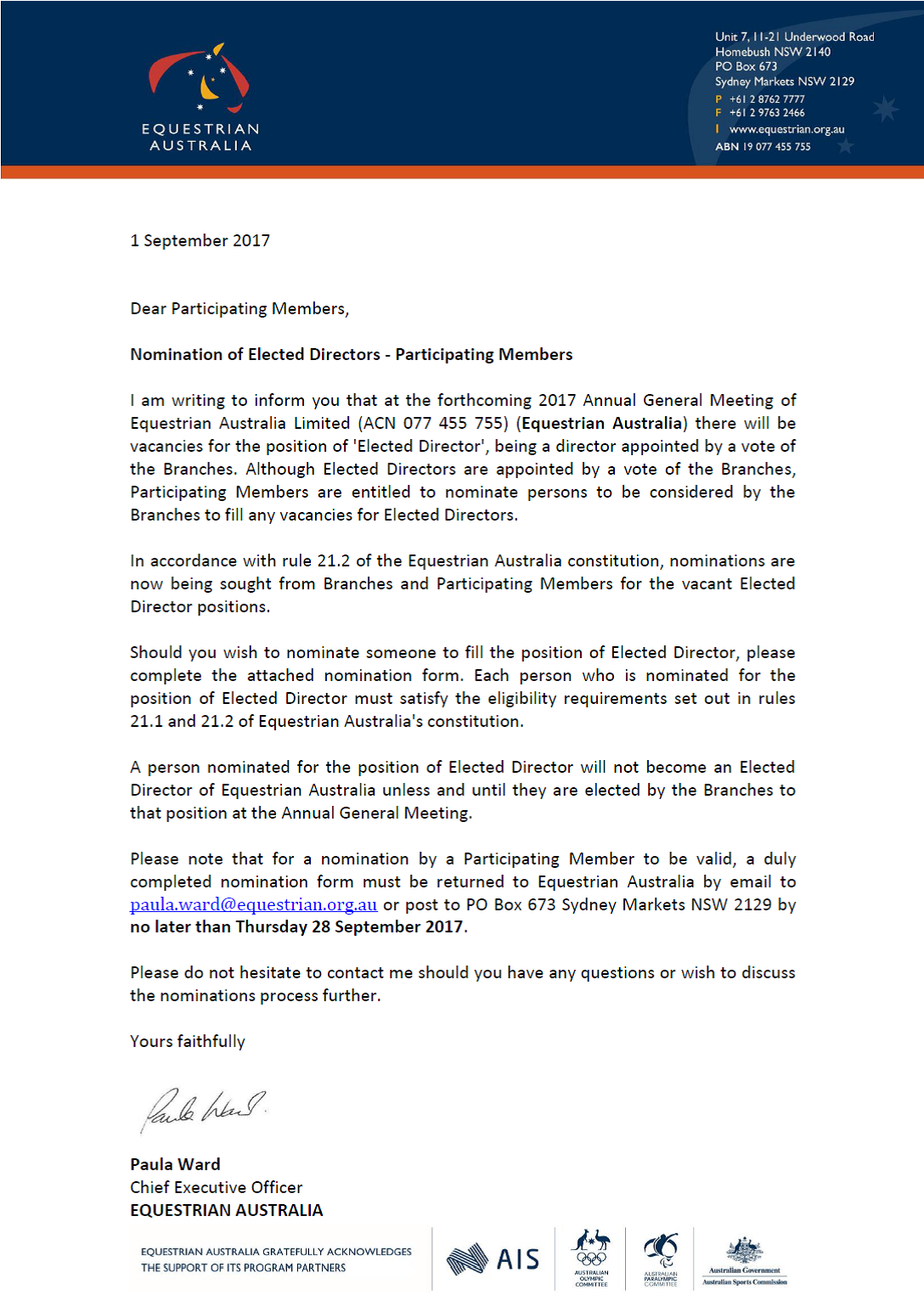 Nominations must be submitted on the attached Nomination Form.
2017 EA Elected Director Nomination Form.docx
Nominations must be returned to Equestrian Australia by email to [email protected] or post to PO Box 673 Sydney Markets NSW 2129 by no later than Thursday 28 September 2017.